The state of tech growth in the city hints for the need to work with UI UX Agency in Newyork
New York City is the United States' fastest-growing IT cluster.
The tech industry in New York City supports over 291,000 employees and generates $124.7 billion in revenue.
In 2014, the 7,500+ technology firms in New York City raised approximately $4.5 billion in venture capital, second only to Silicon Valley.
With an 18 percent increase in tech sector jobs in the last 10 years, the city's tech industry is becoming a more vital sector, with an increasing number of intersections with other industries.
Over 17 incubators in New York City provide low-cost space, pooled resources, and connections for innovative firms in a variety of industries.
The city offers a digital centre that enables tech/startup companies connect with one another, locate investors, and access all of the resources they need to flourish!
Clients who trust us Key KPIs that you can achieve with OriginUX Studio
Better Product design
OriginUX Studio helps companies innovate faster and produce better products using real user data and rapid interactions. We help enhance the experience people have while interacting with your product.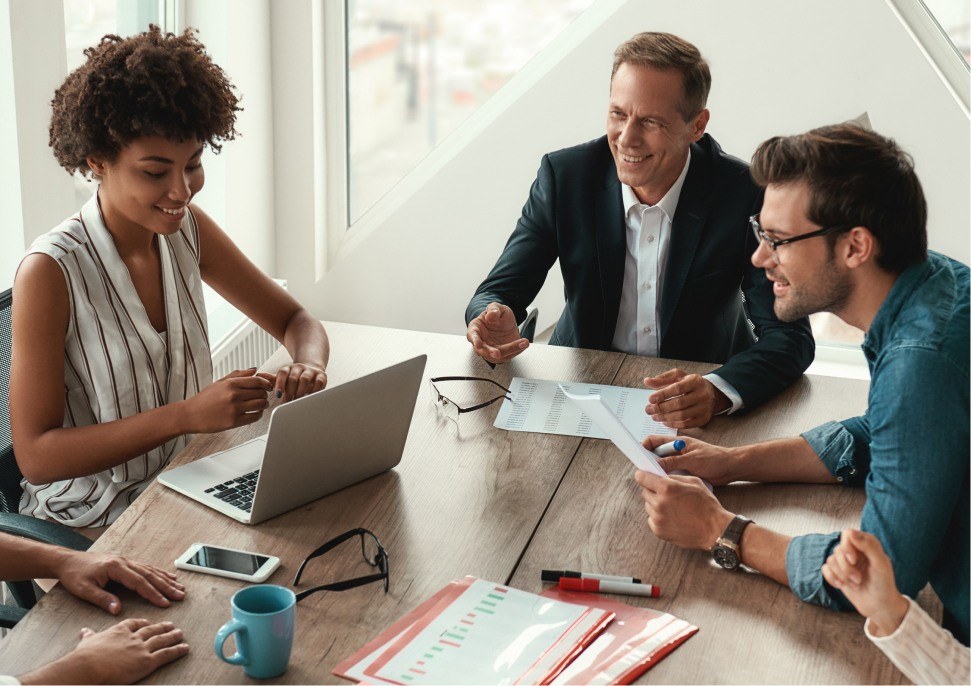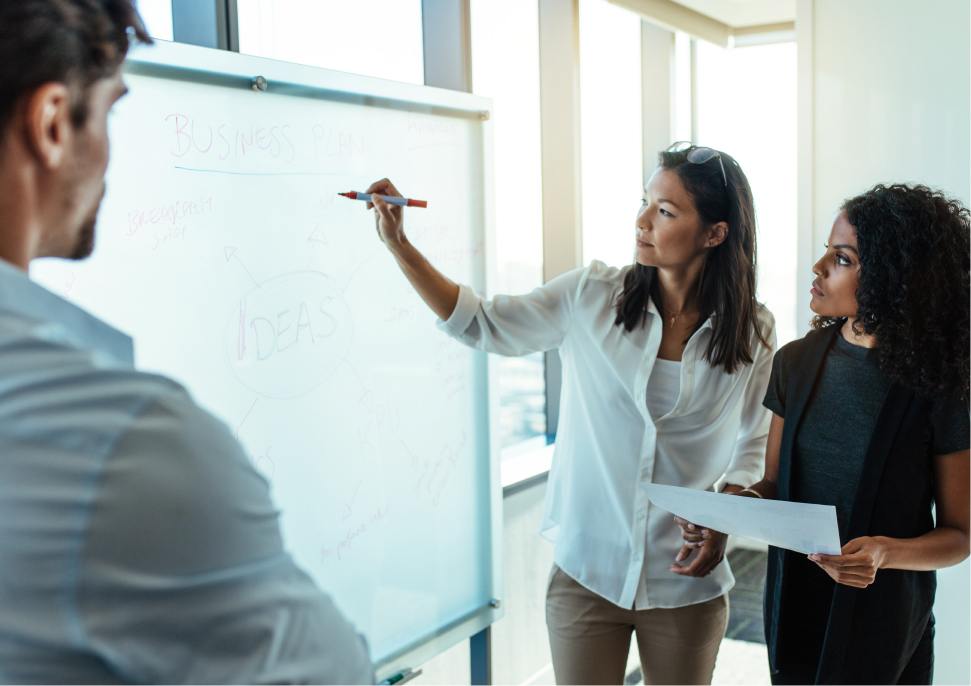 People need better services. We design them
We collaborate with our clients to create services that appear simple but are backed up by extensive research, testing, and analysis to ensure they deliver.
Seamless Customer Experience
OriginUX Studio provides the best streamlined customer experience across various channels.
OriginUX Studio has the scale and customizability to help you succeed. Through our App Marketplace and APIs, our open and flexible design enables for easy integration of mission-critical business systems.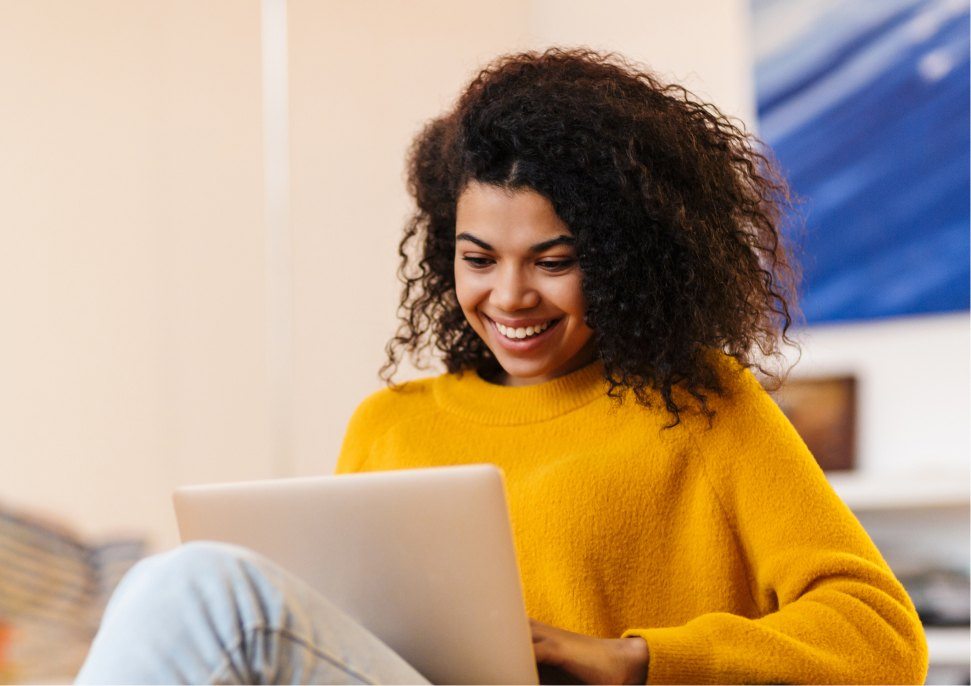 Our Process
UX Business Strategy
Align a long-term plan to position every customer touchpoint with your vision for a better user experience.
UX Research
Deliver the best possible user experience for the visitors of a website.
UX Audit
Analyse the product, conduct usability testing, identify core issues, and suggest the right next steps.
UX Design
Design products that delight users with their effectiveness.
Prototype
Implement ideas into tangible forms - from paper to digital.
Front-End Development
Implement the software's User Interface efficiently with OriginUX Studio .
Design Thinking Workshop at Newyork
What is it?
A Design Thinking workshop is an activity-based, hands-on experience centred on the Design Thinking approach. Design Thinking is a human-centered, prototype-driven innovation process.
This strategy teaches you how to innovate and how to have your team exercise out-of-the-box thinking on a regular basis.
What's in it for you?
Design Thinking workshops are increasingly being used to teach professionals how to create and solve problems, and they aren't only for designers.
Add value to your business through new thinking approaches, new ideas, and new opportunities.
Benefit of Design Thinking Workshop at Newyork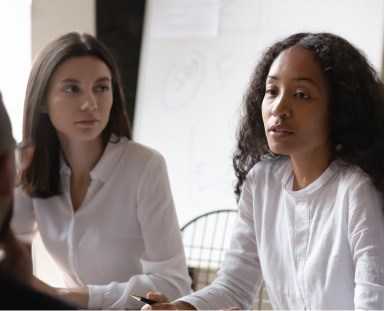 Create new solutions that better match the demands of your clients and provide a competitive edge.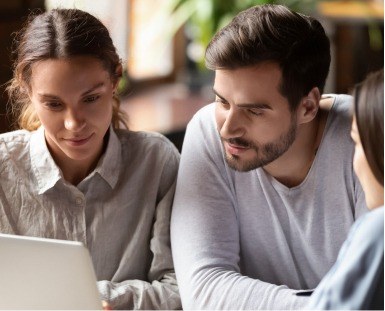 Develop an innovative culture in the team that fosters empathy and co-creation and breaks down silos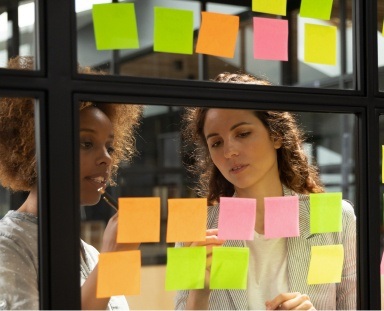 Reduce project risks Using a collaborative and iterative approach.
Get Demographic and User Insights in Newyork
Research says that around 88% of online consumers are likely to abandon the site after having a bad experience with it. Websites, apps and similar products cannot be successful without UI/UX design.
According to reports, The number of active Internet users in India is expected to increase by 45% in the next five years and touch 900 million by 2025 from around 622 million in 2020. With such a digital explosion, having a user-friendly website is always a plus. OriginUX Studio's New York design studio has been at the forefront of this effort, initiating and delivering industry-wide experience-driven transformations. Know the 'who' behind the conversation. Our Demographic Insights allows you to learn more about the people who are participating in the online conversations.
According to the data, New York State people use computers and the Internet extensively; 82 percent have at least one working computer at home, and 85 percent use the Internet at least occasionally. Mobile phone ownership is similarly high: 90% of respondents said they own a phone, with 63 percent of those owning a smartphone. With people accessing websites from various devices, it becomes increasingly necessary to have a well-designed UI UX to serve target customers.
A UI UX Agency in Newyork that can help your organisation grow becomes ever more essential.
Growth is a common corporate goal, but it's also a difficult one to achieve. Their achievements include lessons from which we may all learn, because the desire to progress is a very human instinct.
Get Newyork's
Market Research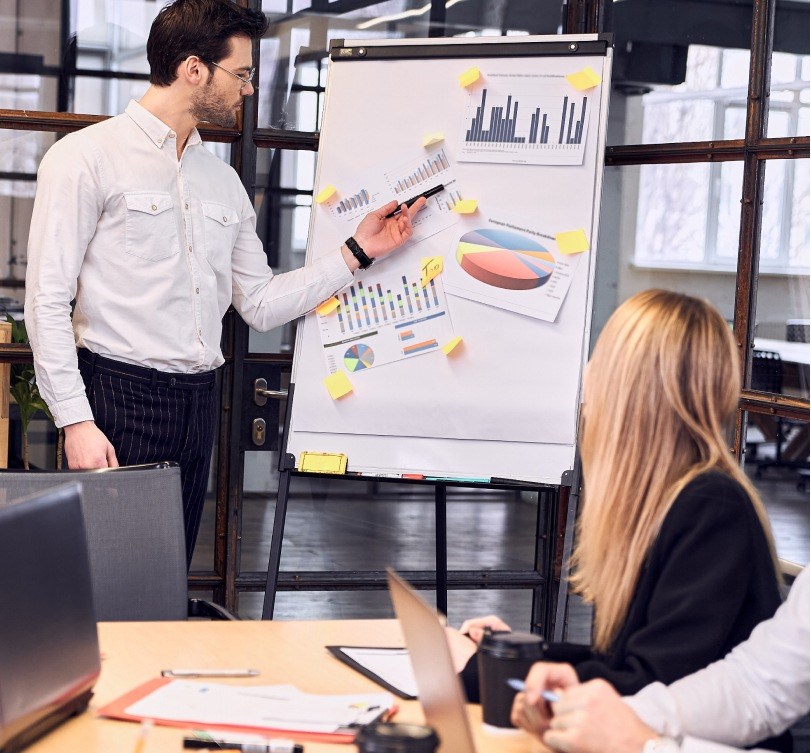 If you want to be successful with digital products, an UI UX agency in Newyork is the best strategic partner.
Partnering with OriginUX Studio - a top UI UX Agency in Newyork will unlock the potential inherent in your product, rather than putting a lot of effort into building a product that won't perform as well as it could.
With designers, strategists, and creative technologists all well-versed in their own fields, OriginUX Studio has impacted some of the top organizations across the country.
When you sign up for Newyork's Market Research, here's what you will discover
Market sizing
Market sizing is made up of The total number of possible consumers of a product or service in a specific market, as well as the total revenue that these sales could generate.
User Group and Behaviours
From download and first use to usage, transactions, and loyalty, track what matters.You'll be more equipped to make informed decisions regarding your website, mobile app, or SaaS (software as a service) application development investments if you know more about your visitors.
Feature or service optimization
Service Optimization can guide your website in different ways. Easily run A/B, multivariate, and redirect tests on your website's content to learn what works best for your users.
Concept testing and optimization
Validate product, design, and marketing ideas early on and save time and resources by moving forward with the right concepts.
Discover Unmet needs
User Research helps in understanding of users' behaviour, and what works best for your visitors, including A/B, multivariate, and redirect tests.
Innovation and ideation
Innovate new ideas, incorporate new technologies, and stay creative through exclusive innovation and ideation by OriginUX Studio.
Know how Market Research will help
your UX process
User research is valuable because it provides deep insights. Market research is valuable because it provides wide information.
Both Market and User research draw results to inform design solutions, which are followed up with iterative testing to ensure the product or service is aligned with users' expectations and needs.