Flagship UI/UX services for Telecom Industry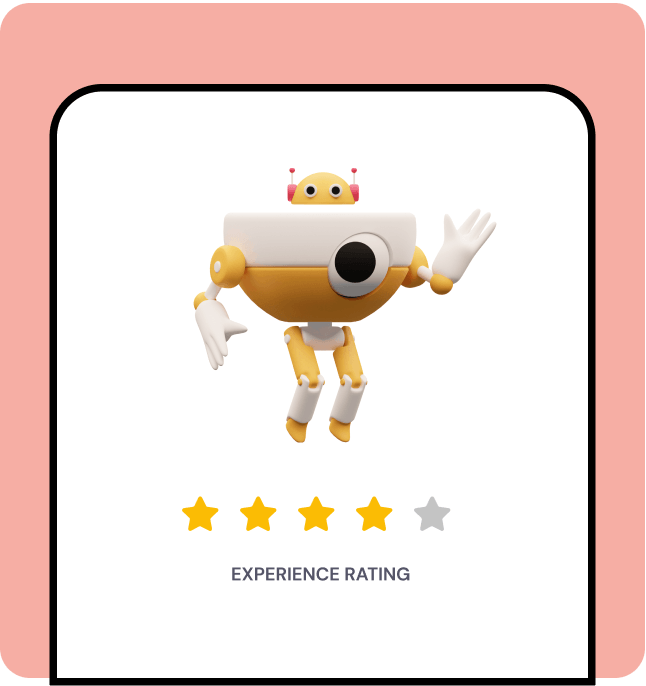 Guided Experience
Guided Experience design can significantly enhance a user's overall experience with a product. This is because customers are increasingly becoming aware of the choices available, and 80% of them are willing to pay more for a better user experience. This makes the learning curve for new customers pretty short and straightforward if done right.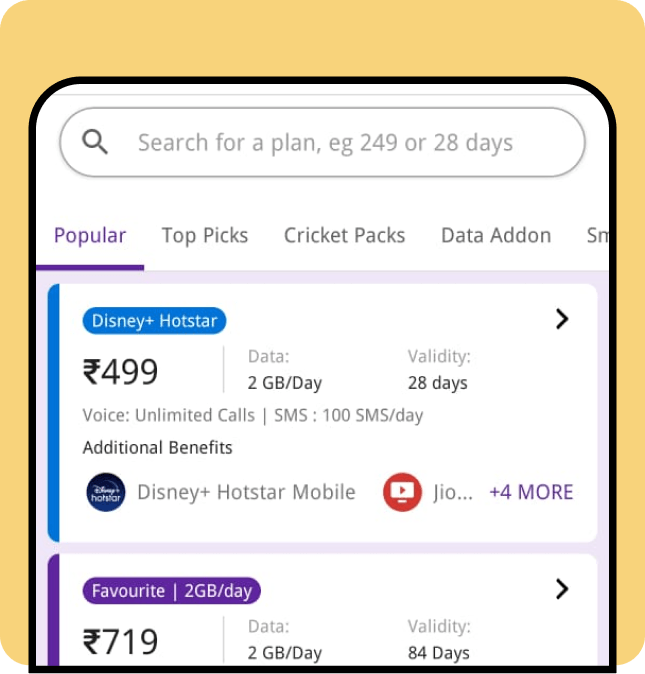 Personalization and Contextualization
This is a mature UX design methodology with proven results. It pushes contextualization to the next level by leveraging data to provide a more personalized experience to each user. Such user-specific UI/UX empowers customers to get access to highly targeted products and services that specifically benefit them.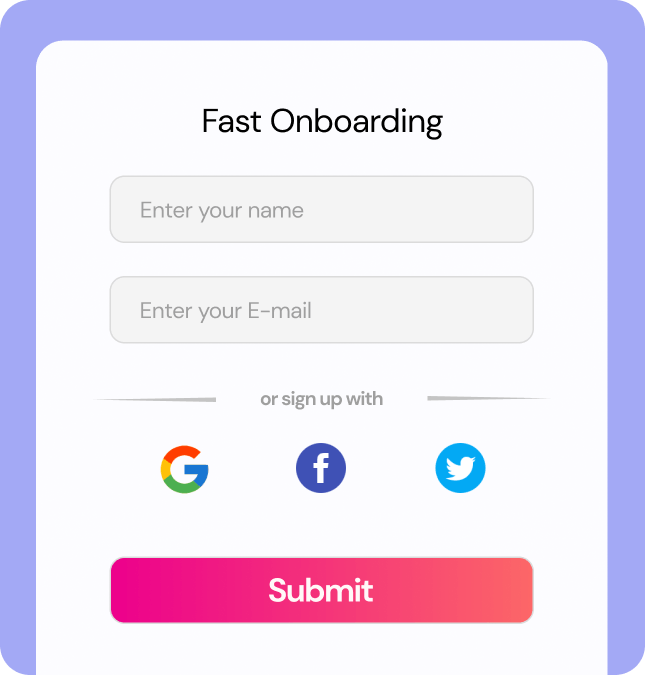 Faster Onboarding
The learning curve for new customers is generally short when UI/UX is done right. It enables them to get quickly onboarded and get the maximum out of the platform without too much hassle. This gives them enough time to explore and understand the platform before adopting it for the long haul.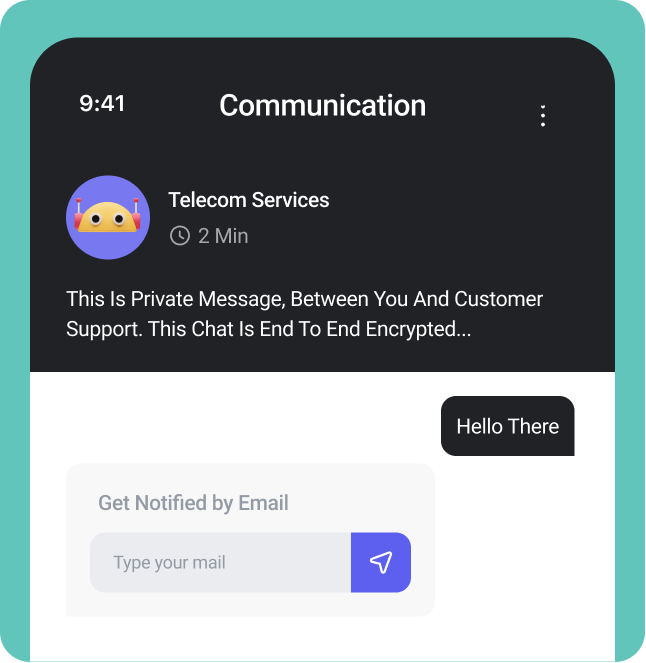 Improved Real-time Communication
Intuitive UX facilitates real-time communication between users and telecom providers, driving customer satisfaction. Users can avail essential information or raise a query at the drop of a hat.
Importance of State of Design in Telecom
for Improved Business Outcomes
A UI/UX centric Telecom website or application can deliver numerous benefits to service providers. These include: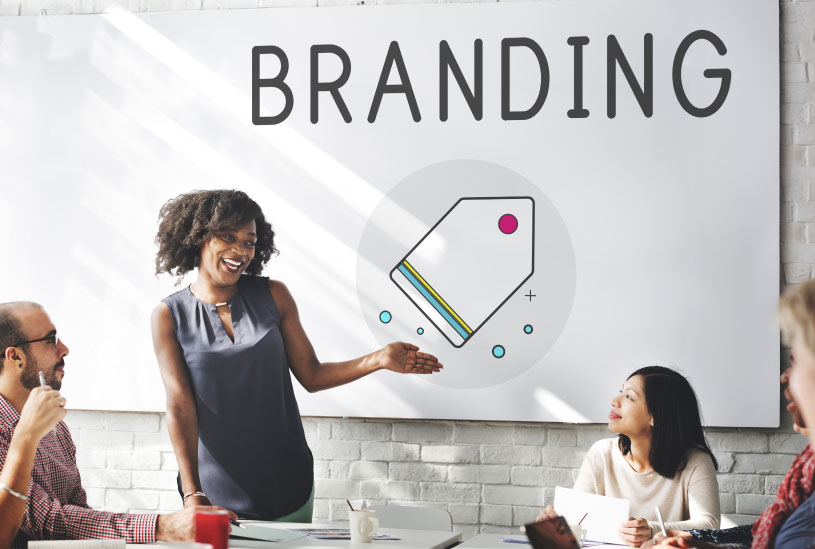 An optimized UX can help raise the brand value by enhancing customer experiences. Such a design helps communicate the values and vision of an organization to end customers, engaging them on multiple levels. This eventually results in higher customer acquisition and retention rates, thereby helping service providers strengthen their brand value.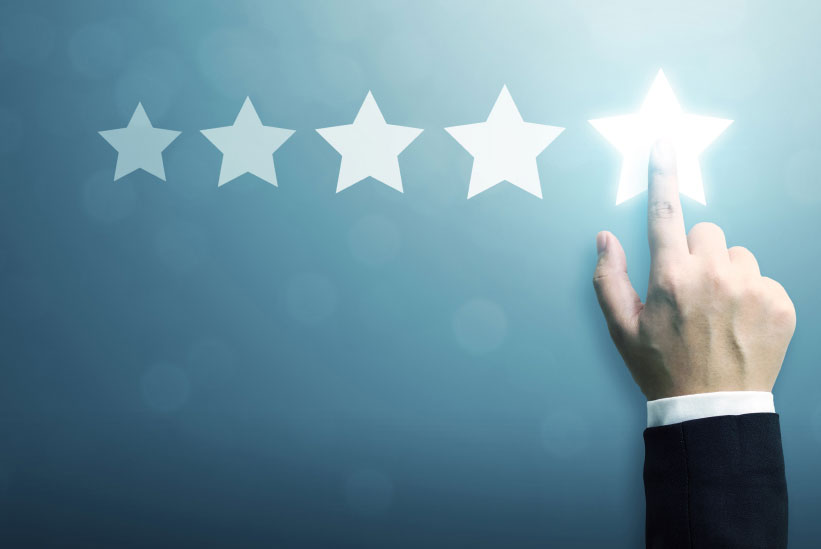 The Telecom industry is quickly moving from a price-first to a value-first approach due to increased tech penetration and competition. By focusing on user experience, telecom organizations can cut through the noise and improve the perceived value of their offerings. In turn, this results in improved conversions and increased customer engagement across different touchpoints of the value chain.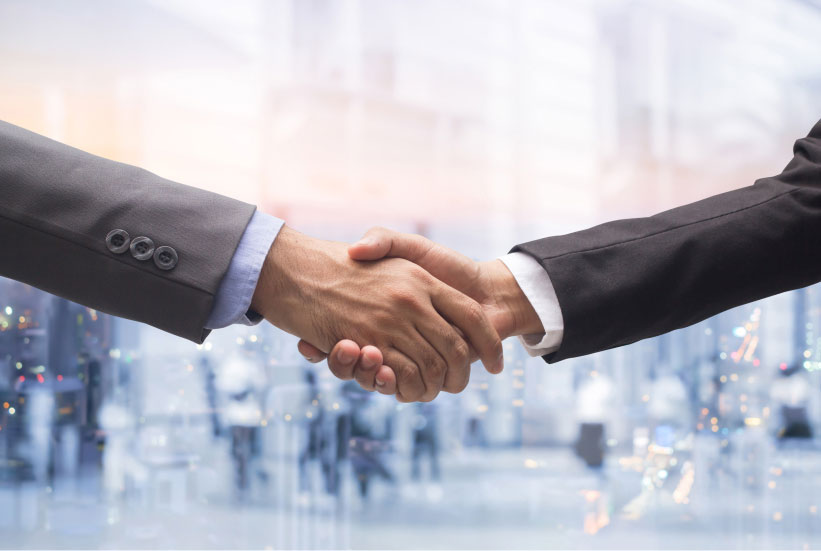 By focusing on improving the overall customer experience, UX helps garner higher loyalty from existing customers. This eventually improves net promoter scores and increased customer Lifetime Value (LTV). In addition, a UX-based design can enhance the quality of real-time customer insights and improve the overall product proposition for customers. All this helps create brand champions and drive up revenue opportunities for Telecoms.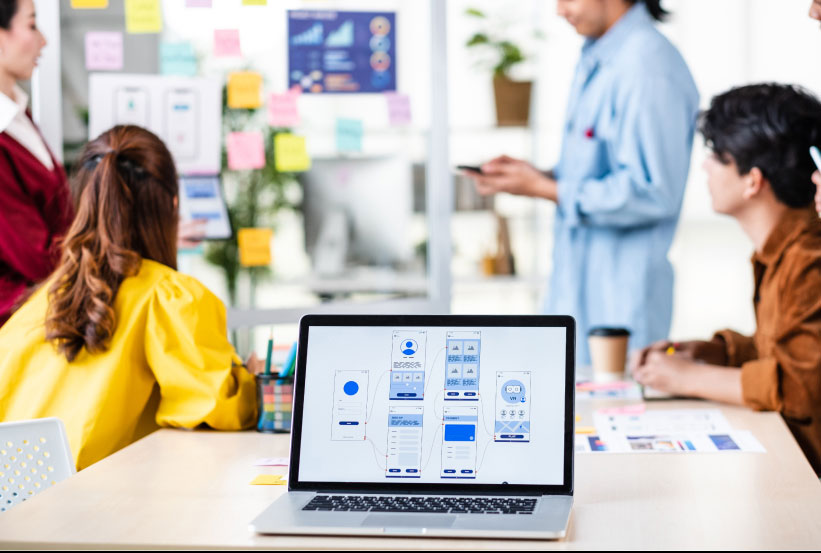 By deploying principles by Design Thinking, Telecom organizations can empathize with customers better, define the problems they face, and brainstorm relevant UX solutions. This allows them to build prototypes to test the waters before they go all in, helping them avoid heavy investments in designs that might flop.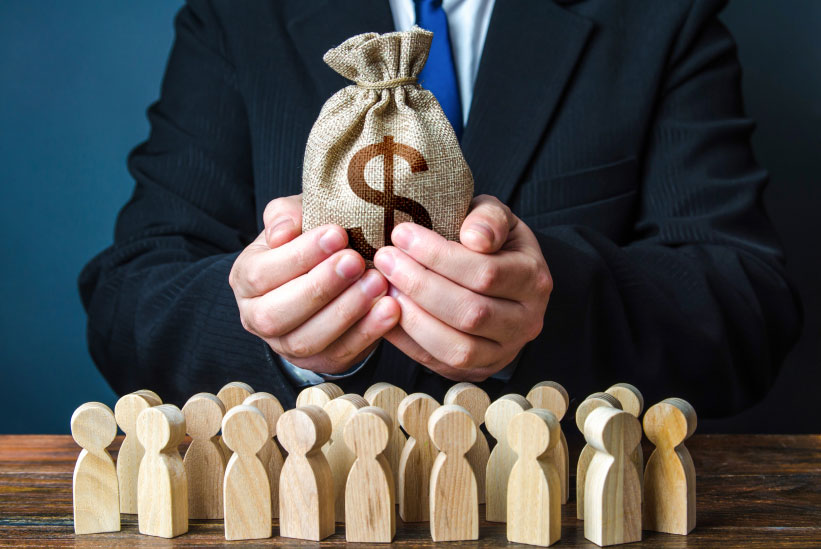 Reliable UX helps in reducing the total cost of ownership with 0% design rehauls and 100% seamless iterations. This is particularly beneficial for service providers who are often involved in quick fixes to avert service outages. In addition, by improving the overall customer experience, UX helps in lowering costs due to fewer support calls.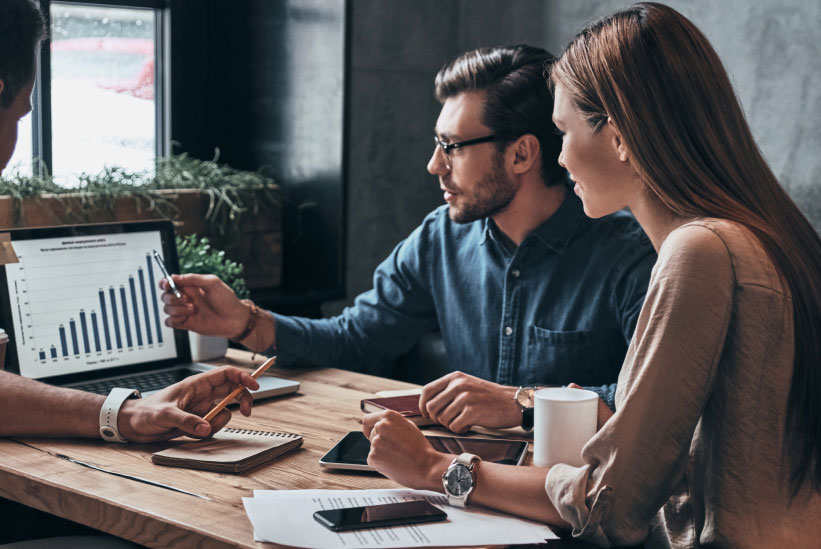 A well-thought-out UX design can enable Telecom service providers to launch new products and services quicker. This is crucial in a competitive environment where a streamlined design process puts you one step ahead of your competition.
Our UI/UX Services for the
Telecom Businesses
Consultation and Strategy
UI/UX Trends in Telecom
Industry
UI/UX is quickly becoming the key focus of Telecom companies trying to differentiate themselves in a crowded market. Here are the key trends that are shaping the telecom industry in this regard: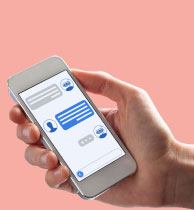 AI-powered Chatbots
AI-powered chatbots play a crucial role in simplifying customer support by handling repetitive tasks. By 2020 alone, the market was valued at USD 17.17 billion and is expected to reach USD 102.29 billion by 2026. Powered by automation, AI chatbots are lowering costs associated with customer support and freeing up the workforce, allowing Telecom organizations to focus on more value-added activities.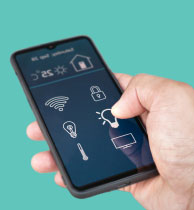 Internet of Things (IoT)
IoT devices with cellular connections are expected to reach 1.5 billion in 2022. The IoT market itself is expected to reach US$600 billion by 2022. IoT along with 5G is setting up a unique opportunity for Telecoms to capitalize on if they can power varying devices with cellular connectivity, creating more avenues of superior user experience.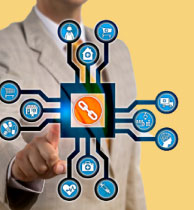 Distributed Ledgers
Even after being an integral part of our lives, Telecom organizations often suffer from stiff cost-led competition. So DLTs or Distributed Ledgers come as a breath of fresh air as they remove intermediaries and reduce the friction between various processes. DLTs are also helping Telecoms foray into the field of financial services and diversify their offerings, significantly impacting the end-user experience.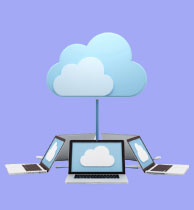 Cloud Computing
42% of Telecom companies have prioritized today to invest in Cloud computing. This holds tremendous potential for significant transformation as Telecoms can seamlessly scale or descale storage infrastructures based on demand. Cloud also helps drive automation and create self-healing systems with minimal downtimes, ultimately shaping the user experience.
The global telecom services
market size stood at $1,657.7

billion in 2020.
And it is expected to grow at a CAGR of 5.4% from 2021 to 2028. There is no denying that pandemic-induced digitization drive has presented a new opportunity for organizations in the Telecom industry to reinvent themselves..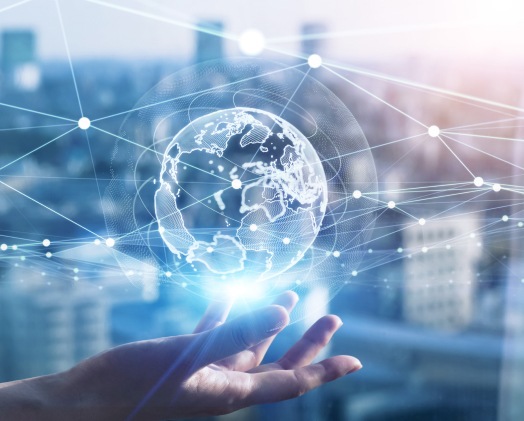 Increased data accessibility and powerful analytics can overhaul the Telecom space, creating new-age service providers that offer personalized and customized products and services.
But this is only possible if they adopt a user-centric UX approach.
Historically, the Telecom industry has been highly fragmented and characterized by a lack of standardization across products, services, protocol, and applications.
This has made the user experience an afterthought in the development paradigm of traditional Telecom giants.
However, with increasing competition, customer expectations have skyrocketed, making UX the focal point of transformation.
And many service providers in the space are already proactively adopting UX to stay ahead of the curve.