It is only when business leaders see the need for change that teams are inspired by new possibilities and connected design practices. The result of this alignment creates a more cohesive culture, which in turn drives key purpose-driven outcomes within an organization.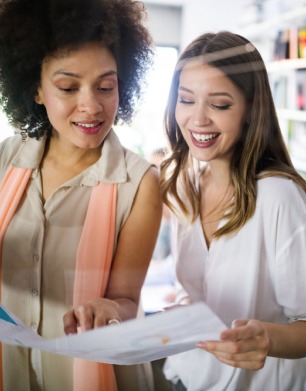 So how do we offer a design-led approach to embrace your ecosystem?
The design thinking process is a great way for companies to identify their customers' unmet needs and future opportunities. This will help them produce an integrated ecosystem offering that delights customers, staves off threats from competitors on the market place as well creates new sources of value with what they offer.
Our Four Pillars to Design Thinking
Interact
Interact with business stakeholders, technologists, marketers, product and service evangelists, and introduce new possibilities and potential initiatives and solutions to existing roadblocks.
Collaborate
Apply agile concepts in workshops with expert facilitators. Topics include rapid prototyping, customer journeys and business KPIs while also touching on technology possibilities or marketing narratives.
Uncover
Visit your customers and users and understand their point of view and behaviour. Develop conversations with key innovators, and get exposure to their perspective and foster fresh ways of thinking.
Design
Leverage our expertise, ideas and findings to reimagine experiences and capabilities, design and scale new digital experiences through collaborative workshops, envision how they could be integrated into your business.
Nailing Customer Experience Through User Experience
At the core of our design-driven approach, we find opportunities that help us reimagine business processes and services to power seamless customer experiences. We discover motivations and unmet needs of your customers and employees. And thereby, we ensure the design decisions are influenced through their voice.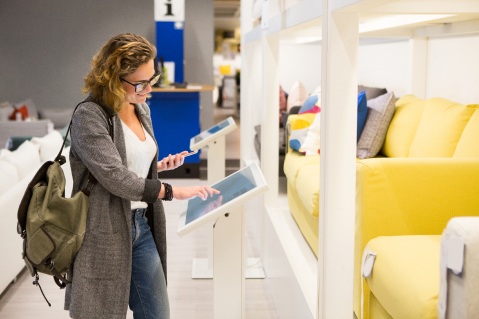 The need is greater than ever
Technology is empowering customers, patients and employees with unprecedented power to influence the rules in making a purchase. Whether you are focused on their experience of using your product or service- they all demand that it be delightful, seamless , immediate , secure & omnichannel.
Design thinking is a powerful tool for businesses large and small. It can have an impact on customer satisfaction, revenue growth rates as well cost-to serve departments while also positively impacting employee engagement levels in the process.
How we get there? It is a journey
We live in a world where companies are drowning with too many metrics. Your customer has needs and expectations at every touchpoint, but it takes an operational shift to see how their cumulative experience unfolds over time. A journey marked by clearly defined beginnings and endpoints that give them what they want from you.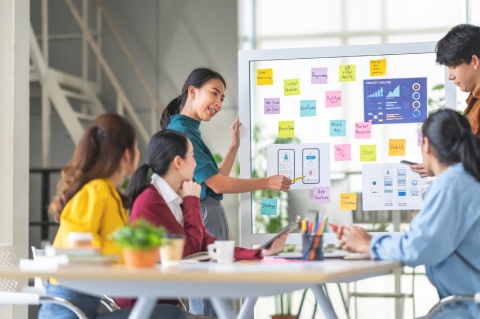 Design thinking helps us understand our customers and users at every step in their decision journey. It also creates a map for meeting organization's underlying requirements by empathizing with them, exploring possibilities through
Definition
What do your customers care about? And how can you identify their needs to make sure they get the most out of their experience with you.
Research
Apply research and psychology. And that means digital technologies as well to create new, memorable experiences.
Experiment
Prototyping is the backbone of any successful product. Test your ideas with end users and get feedback for a sense for how your idea will feel in reality.
Design & Scale
Create outcomes for all stakeholders of your organization. Design thinking helps with achieving company goals towards shared ambitions.
Simplify your brand discovery
Uncover deep consumer insights, reach audiences, design customer experiences aligned to their true interests and your business goals