Our Approach
Key elements that make our UX strategy effective
UX Business Strategy
Through design thinking we embed experience design in your organization and drive the competitive advantage.
Value Innovation
With best design performance, we can drive increase in KPIs that matter that industry counterparts.
UX Roadmap
Achieve a high-level overview of the plans and goals relating to your product's user experience, interface, and research.
Organisation Alignment
We fostering collective creativity and engage all your org teams in a co-creation process.
Validate User Insights
We will validate assumptions and user insights through primary and secondary data and create actionable user personas.
UX Design
Every aspect of the user experience is accounted for before translating the findings to tangible design outcomes.
Hear from our clients

Rostow Ravanan
Chairman and CEO - Alfahive
EX CEO Mindtree
Team at OriginUX had set up a mutually beneficial way of working
"Happy with OriginUX's proactiveness, capabilities, and responsiveness throughout their partnership. They were very easy to work with and have developed a mutually beneficial way of working."

Venkatesh Sundar
Founder & CMO,
Indusface.com
OriginUX's transparency, commitment, and work ethic were outstanding
"Thanks to OriginUX's deliverables, the site's traffic and lead conversion boosted by 20%. The team regularly communicated to align project goals and keep the client updated with the progress. Moreover, they were transparent, dedicated, and professional."

Harinatha Reddy Gorla
CTO
Globaldata
We were pleased and impressed with the deliverables OriginUX team
"OriginUX's output was well-received from both internal and external stakeholders. The ease of communicating with the team resulted in the smooth execution of the project. Above all, their feedback mechanism and UI/UX audit skills were top-notch."

Augustine Jesuraja
General Manager – Digital
Corteva Agriscience™
They have a great understanding of what makes a good UX
"OriginUX has successfully designed a bug and crash-free interface for the client's recently launched app. The team exceeded expectations with their solid project management, ability to discern the client's needs, and execution of a solid, on-brand solution."
Hear from our clients

Rostow Ravanan
Chairman and CEO - Alfahive
EX CEO Mindtree
Team at OriginUX had set up a mutually beneficial way of working
"Happy with OriginUX's proactiveness, capabilities, and responsiveness throughout their partnership. They were very easy to work with and have developed a mutually beneficial way of working."

Venkatesh Sundar
Founder & CMO,
Indusface.com
OriginUX's transparency, commitment, and work ethic were outstanding
"Thanks to OriginUX's deliverables, the site's traffic and lead conversion boosted by 20%. The team regularly communicated to align project goals and keep the client updated with the progress. Moreover, they were transparent, dedicated, and professional."

Harinatha Reddy Gorla
CTO
Globaldata
We were pleased and impressed with the deliverables OriginUX team
"OriginUX's output was well-received from both internal and external stakeholders. The ease of communicating with the team resulted in the smooth execution of the project. Above all, their feedback mechanism and UI/UX audit skills were top-notch."

Augustine Jesuraja
General Manager – Digital
Corteva Agriscience™
They have a great understanding of what makes a good UX
"OriginUX has successfully designed a bug and crash-free interface for the client's recently launched app. The team exceeded expectations with their solid project management, ability to discern the client's needs, and execution of a solid, on-brand solution."
UX Strategy comes with added outcomes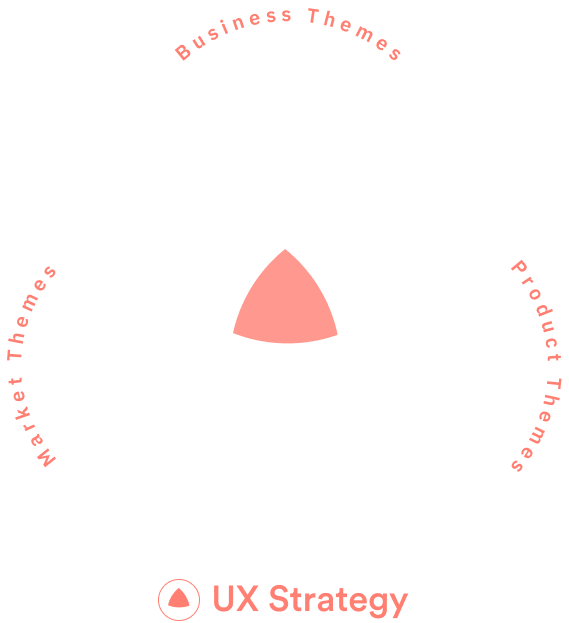 Mind Maps
Discover new features, create an overview, find relationships, edge cases and more
Information Architecture
Organize, structure and label content in an effective and sustainable way
Modularization / Micro-service
Enable on demand delivery and experiment with new technologies
Product Roadmap
Use roadmapping methods to visualize your growth and expansion plans
User Journeys and Flows
Map out most intuitive steps to reach your users' goals