SaaS applications and UX for the same are some of the most multiplex pieces of software written today. Rising SaaS companies means expecting better engagement which in turn requires skilled UX practices. SaaS companies need to plan software and UX design through a thorough UX research.
What are SAAS companies?
Software as a Service (SaaS) has been one of the most flourishing markets since 2019 and continue to do so. SaaS companies are those that use software to provide service to customers. They create, host and develop and upgrade these services themselves. SaaS companies distribute data online so that it is accessible to users on a web browser through any device. SaaS companies tend to have more control over their products than traditional companies.
Following are examples of leading SaaS companies:
HubSpot
An inbound marketing software company with tools that focus on social media, CRM, content management and web analytics.
Microsoft
A Technology Company that produces computer software, consumer electronics, computers and related services. Microsoft owns over different cloud products that are used in different software.
MailChimp
An email marketing platform that allows the user to schedule automated emails and track those results. It is an all-in-one tool used to manage mailing lists, create custom templates and automate marketing campaigns.
Snowflake
Snowflake is a cloud computing-based data warehousing company that provides businesses with the ability to visualize their data.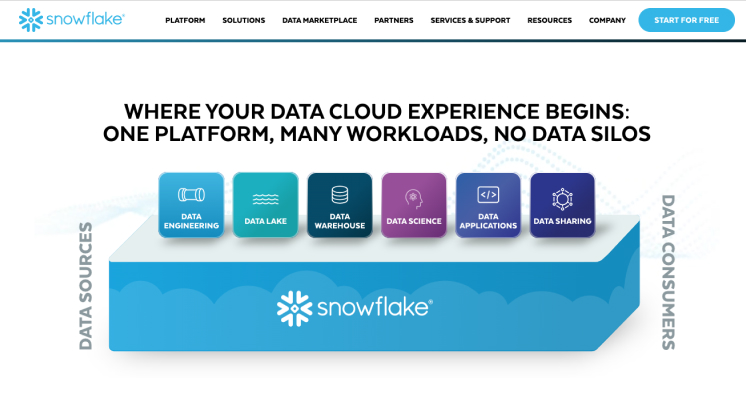 What is customer engagement?
Without consistent user engagement, a company doesn't really have a viable SaaS business and it makes it difficult to achieve product-led growth. Being the easy, affordable option that they are, SaaS companies require constant customer engagement. The best touchpoint for a SaaS is customer engagement.
Customer engagement is how attached and fond of a company a customer is. It is engaging customers to promote loyalty, improve profits and influence the success of the company. Fully engaged customers remain loyal to a company and its products.
Why is customer engagement important for
SAAS companies?
Customer engagement benefits buyers and suppliers by increasing close rates while also meeting B2B customer expectations. Keeping customers engaged throughout their purchase journey helps develop customer loyalty and collect valuable customer information. Increased customer engagement leads more people to find your brand more valuable hereby providing customer insights. By increasing, engagement brands can see an increase in customer retention rate and customer satisfaction index.
Satisfied customers spend more time and often recommend companies to their friends and family. Engaged customers hereby increase SaaS start-up revenue. The same customers remain loyal to the brand and come back for repeat purchases and increase the company revenue. Feedback of any kind from already engaged customers is usually more constructive than disengaged ones.
In short, customer experience:
Boosts brand experience
Increases customer loyalty trust
Provides valuable customer feedback and insights
Improves customer experience
Increases sales funnel velocity
What is the importance of UX design for
SAAS companies?
UX design plays an important role for SaaS companies as it does for any other. Designing the perfect UX requires proper SaaS UX research to be done thoroughly. This is to ensure user-friendliness and minimize software revisions. UX design in SaaS has its set standards and recommendations.
Potential users need the flow of the signup process to have a minimum number of steps to avoid customer churn. The point of good UX is to keep a user engaged for the long term. Nothing makes a user more frustrated than a bad experience.
Good UX design is required to
Reduce customer churn
Increase user speed
Eliminate user frustration through support systems
Engage users with contextual information
What are some UX practices for improving engagement?
With everything becoming so quantifiable, it is a rising question as to what needs to be watched and further kept track of. When it comes to monitoring user engagement there are certain metrics that are used to monitor and track engagement.
Your first and utmost priority should be your users. Users are an important part of metrics. There are various ways to track users such as MAU (monthly active users), WAU (weekly active users) and DAU (daily active users). User engagement metrics help in understanding your user base, improvement areas, highlighted areas and user drop-offs.
Session length can be defined as the amount of time a user spends on your app or website in one session. This session could consist of different actions, enter and exit actions. Session length helps in segmenting users, to help identify which set of people stay the longest i.e., most engaged users. This helps marketing move forward.
Session frequency is simply the time difference between two sessions. Session length shows engaged users are, while session frequency shows you how often the same users are coming back.
This engagement metric provides insight on which channels users are directed from. These can be organic search, direct, paid search, referral, social media or ads. The acquisition also helps calculate customer acquisition costs. This metric can help you plan budget, sales and marketing activities.
Retention rate measures the percentage of users returning to your platform in a given period of time. This metric helps track and watch out for problems of your platform that can be improved. Calculating retention rate over days, months or weeks gives an idea about the longevity of the app or website in the market.
Screen flow allows you to see how exactly users interact with your platform. Screen flow is one of the most important user engagement metrics that need to be tracked. Screen flow not only shows how much time was spent on the platform but also shows at what point exactly the user exited the platform. Screen flow is a way to track the strengths and weaknesses of each page of your company platform.
Below are a few analytics tools that can be used to track the metrics mentioned above.
Baremetrics
This tool provides subscriptions metrics like monthly recurring revenue and churn rates.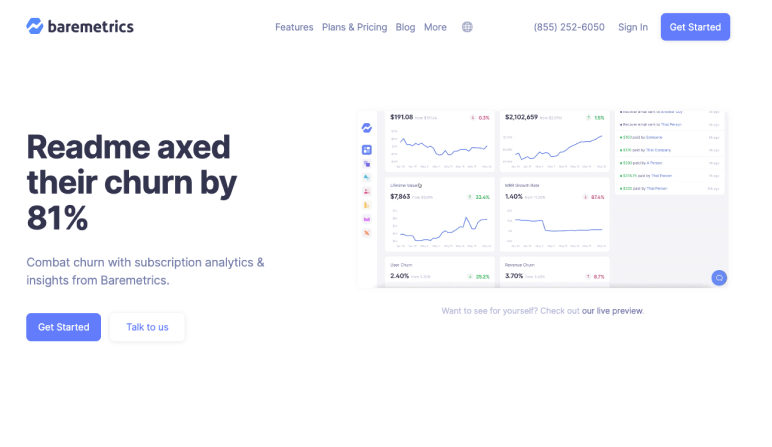 Chartmogul
A subscription-based analytic tool for SaaS businesses that offers segmentation, geo-mapping and email notifications.
MixPanel
An analytics tool that helps businesses understand user behaviour by tracking engagement and interaction through real-time insights.
Intercom
Intercom includes key customer features that make it easy for SaaS businesses to get a complete picture of their customers, segment them and and filter target customers based on their behaviour.
Let's take a look at some beneficial UX practices for SaaS businesses.
Simplify Registration
The first thing that any user has to do is register themselves on the SaaS platform. Because this is the first step, it forms the foundation of the user experience. Think of it as the first impression a user has of your business platform. "Get Started" or "Start Now" buttons are good examples of user-friendly practices. An example is Freshbooks that provides a "try it for free" button.
Appealing but specialized Dashboard
The front door of a SaaS application is its Dashboard. It is advisable to create an engaging dashboard. This dashboard should have a detailed information architecture and tell the users about any problems or issues. For users to understand their current state, it's a good idea to report on any key performance indicators (KPIs) that are critical to the user's role.
An example is Klipfolio's dashboard that shows multiple KPIs in a condensed environment.
Refining Onboarding Process
Onboarding simplifies the tasks and exposes the users to the prime functions that are accomplished by an application. Customer churn acts as an essential performance indicator. Dedicate time to a positive onboarding process to create an excellent first impression. Slack's onboarding combines intelligent methods to create a positive experience.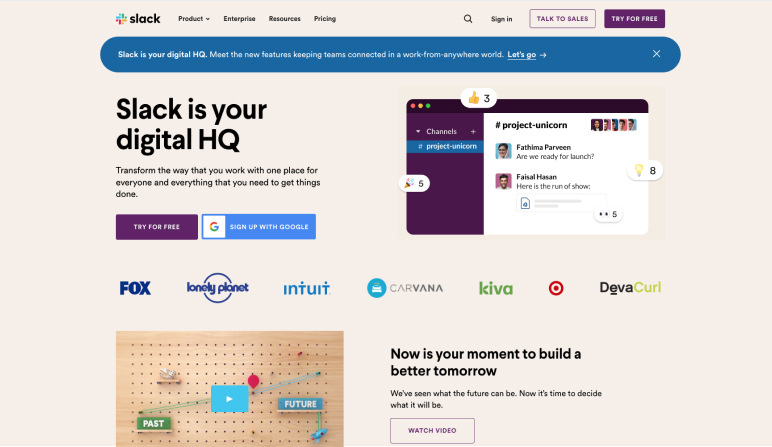 Well-defined Information architecture
Smooth-running navigation and information architecture are fundamental methods through which to search for various items in software so these should be minimal and intuitive. Hootsuite has a side navigation feature that helps users in case they get lost.
Offer help consistently
Intuitive support and help systems make sure that users do not get left behind while using SaaS platforms and can continue working without any technical difficulties. SaaS platforms should have an easily accessible help system. Companies must be prepared with a set of frequently asked questions and provide detailed answers.
A reliable SaaS application must have a dependable help and support system that can assist users when they get stuck. Listening to your users is the best way to create a successful SaaS platform. It takes a considerable amount of effort and time to maintain a SaaS application successfully. Trial, error and review are the best way to improve SaaS engagement in the long run.
SaaS applications must provide reliable software solutions to their customers. To avoid remaking your SaaS after launch, you need to invest in thorough UX research. It doesn't cost too much but can really help keep the churn rate low. Meeting your customers' goals is the ultimate goal behind everything mentioned here. By applying the best practices, the chances of developing a platform that keeps customers engaged are more likely to be the result.