Growth of Indian SaaS Market
As the pace of digital transformation and cloud computing has expanded, SaaS has rapidly become the software-delivery model of choice and the preferred replacement to legacy, on-premise products.
The union of pandemic-induced large-scale digital usage with the rise of ambitious, creative Indian entrepreneurs guarantees positive growth for the Indian SaaS market.
According to an EY-CII Research Report, the Indian SaaS market would soon represent close to 7 to 10% of the worldwide SaaS market, up from 2-4%.
Currently, Indian SaaS companies generate roughly $2.6 billion in revenue, and by 2030, that figure is expected to grow to between $50 billion and $70 billion.
"Indian SaaS Community is well-positioned to combine robust product functionality with superior client service unlocking greater scalability"
Few key characteristics of the Indian SaaS community
Strategy and Vision
Competing in a large, clearly defined market while having a well-thought-out, unique product vision.
Approach to win
Investing time and effort into finding the ideal product-market fit, developing pricing and GTM (Go-To-Market) strategies to complement the product, and focusing on customer success.
Be an Enabler
Establishing a global organization with an innovative and collaborative culture.
We commonly witness three business focus areas among scaling Indian SaaS companies
Pricing and packaging
Pricing and packaging that cater to more consumer segments and increase profit through an appropriate price
meter and level.
Forging connections
Forging connections between different products and geographies to boost growth further.
Establishing efficient channel sales
Establishing efficient channel sales to increase the size and enter new markets or customer segments.
Enablement of the ecosystem
India has a thriving ecosystem of SaaS enablers, including domestic and foreign investors, multiple incubators and accelerators (such as xto10x and Upekkha), and activities and events supported by groups like NASSCOM and SaaSBOOMi.
Stakeholders can take key steps to strengthen India's SaaS ecosystem
Government : Develop talent and streamline tax and initial public offering rules.
Investors : Assist founders by offering guidance, capital, access to networks of founders and investors, and publishing playbooks to help entrepreneurs improve their products, sales strategies, and hiring practices.
Founders: Encourage networking and information exchange so that you may individually grow effectively.
Corporates: Help Indian SaaS firms with funding, mentoring, and training.
Universities: Incorporate career preparation programs to provide students with essential skills.
How can Indian SaaS startup companies emphasize their strengths from UX & Experience Economy Perspective?
Global shift to the digital go-to-market:
Indian businesses will be able to drive digitally enabled marketing and sales in the future with specific customer segment-tailored vectors. We may anticipate a remote component in as much as 80% of sales operations. Nevertheless, Companies must not hold back opportunities for enterprise-class businesses to meet and greet customers in their geography.
Post-sale customer service to increase growth:
According to research, net retention rates between 120 and 130 percent are essential for fostering rapid growth. According to a Temkin Group study, on average, investing in the customer experience will result in a three-year increase in revenue of between 70% and 100%.
India's track record in post-sale customer service will be crucial to maintain revenue growth. For SaaS companies, securing customers is not enough; they also need to be able to secure renewals. The Indian SaaS community is well-positioned to integrate solid product functionality with exceptional client service, unlocking higher scalability thanks to legacy strengths in IT services and reduced cost structures.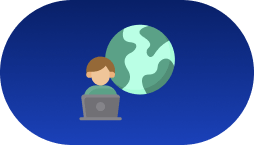 Enable remote working to
work across geographies.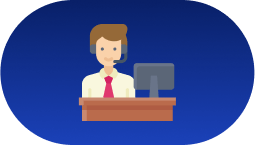 Provide exceptional post-sale customer
service to generate more revenue.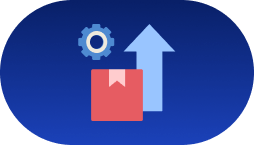 Integrating product functionality
and enable higher scalability