"I wanted to learn a foreign language back in high school; what happened to that?"
Wondered Tia while browsing through the internet; she then recalled the conversation with a friend where she mentioned learning French with the help of an application Duolingo.
Duolingo helps learn a language for free and gives students resources equivalent to one semester. Tia knew she wouldn't enroll in any class, so why not try this application instead.
Within a week of downloading and using the app, Tia realized how it was not only helping her learn the language, but she had never experienced such engagement and fun in learning.
Usually, online learning is associated with a feeling of being bored by looking at the content, so what is it that makes Duolingo engaging?
The experience Tia had while learning the language via the app is called 'Gamification in e-learning'.
What is e-learning?
e-learning is simply learning or practicing from the internet. The idea of e-learning is to help students from all over the world, irrespective of their age and geographic locations, to learn and study whatever they wish through the internet.
To learn a foreign language, courses in India can cost about Rs.50,000 and above. On the other hand, Tia was a professional who could kick start her quest to learn a foreign language free of cost.
The e-learning market has surpassed USD 200 billion in 2019 and is expected to grow at eight percent CAGR from 2020 to 2026. According to Globalnewswire.com, e-learning recorded a 36.6% market spike due to the 2020 Pandemic.
The e-learning market is growing exponentially, and the driving force is its accessibility to everyone from any corner of the world. This rapid growth in the market has created a demand for e-learning platforms that utilize innovative methods to teach and engage audiences.
The 2020 pandemic witnessed people trying out old and new hobbies, and online learning platforms can be a medium for them to achieve their goals.
However, uploading learning content and expecting people to attend sessions can be redundant. There are many factors that platforms can incorporate, but the one feature that has been most prominent in the e-learning platform is Gamification.
Let us now shed some light on Gamification in e-learning, a significant factor that helped Tia continue to practice.
Gamification in e-learning
Have you ever wondered how strange it is that the most significant lesson in life can come from small things?
Remember the candy pictures in the math textbook, which taught addition and subtraction. The techniques add additional value to learning and different perspectives to solve problems.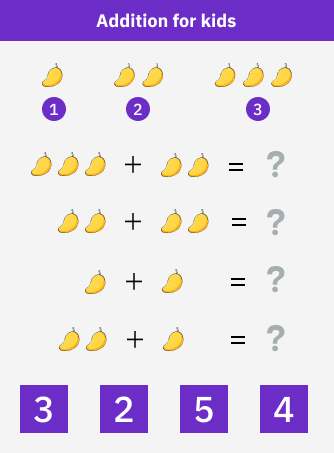 Similarly, Gamification in e-platforms is about increasing student engagement and learning by including game-like elements.
The Product Designer at Duolingo Sean Chin, in an interview, mentioned, "At the end of the day, we're trying to encourage people to do something that's intrinsically difficult. Learning a language is not easy. That's why we have to introduce all these mechanics to incentivize learning."
Here are some metrics that Gamification helps on e-learning platforms:
Increase learner's motivation
Better student engagement
Enriches overall experience
Increases attention span
Now, keeping in mind the metrics for e-learning, the platform should also ensure people are finding it motivating to come back and learn. In Duolingo, whenever Tia used to practice, she was rewarded with some coins, a streak, and an appreciation note.
Tia's streak count in Duolingo is at 100(days). The streak count is among the most popular features of Gamification in social, educational, and fitness applications.
A 100 days streakmeans interacting, learning and retention. When the user misses one day, the streak is broken. This feature helps build consistency and also keeps the user engaged with the app.
The small streak feature gave Tia a sense of accomplishment and fear of missing out if she fails to practice.
Language learning, along with a committed job, can be complex. However, she still managed to complete 100 days.
The other gamification factors which are helping Tia are: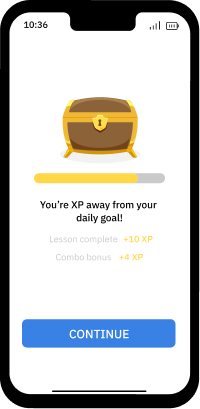 Daily accomplishment goal:
In this feature, Tia gets to choose how much time she can give daily. If she chooses five minutes, her daily goal will only be achieved after spending those five minutes and giving 10 correct answers.
This feature helped her understand how much time she was able to spend and finish a session.
These all features helped her build consistency in learning a language which was a constant on her to-do list since high school.
e-learning experience via Gamification
Apart from Duolingo, leading E-platforms also are using Gamification such as:
The World Peace Game – Game-based simulation for classroom learning
Ribbon Hero – Teach how to use Microsoft Office and learning
Brain scape – Confidence on basis of repetition from games
Class Dojo – Class learning becomes games of rewards and feedback assessment
Goal Book – Individual student learning plans together
How to Implement Gamification?
Before designing the application, we need to understand the psychology of the user because that directly affects the user experience.
A gold standard used for designing Gamification is called Octalysis.
The Octalysis is a framework made by Yu-kai Cho after 17 years of research and Behavioral Design Study.
Even before coming to the solution of the problem, the situation is analyzed, researched, and then there are trials to solve the problem.
The same applies to applying Gamification.
To use Gamification to its utmost potential, the research of the industry and addressing user's problems have to be taken into consideration. The Octalysis framework helps in achieving the balance and meet necessary goals.
Future of Gamification
The Gamification market is currently valued at $9.1 billion and rising. It is registered to predict a growth rate of 27.4%, according to financeonline.com.
Tia continues to learn Spanish in Duolingo. After maintaining consistency for 100 days, breaking that streak will mean injustice to her hard work. Now rather than spending five minutes, she has also increased her daily goal to 20 mins.
The things the internet has to offer are seamless if looked in the right direction. The invention of Gamification in the learning process is not new, it has been there as long as one can remember, but now with modern technology, Gamification in
e-learning is advancing at rapid speed, and also helps both users and platforms to achieve their goals.
Gamification features help users analyze, compare, and create a path for themselves to help them achieve their goals.
The future of e-learning platforms will involve more gamified features, which will also help people solve problems. The main focus will be on improving the LMS software (leading learning management system), which will include challenge-based learning, game mechanics, which will help include elements of excitement and engagement.