The state of tech growth in the city hints for the need to work with UI UX Agency in Delhi
India has effectively created its information technology (IT) and IT-enabled services industry, which now accounts for approximately 67 percent of the global IT market worth US$124-130 billion. In India, the IT sector employs about 10 million people.
As a result, various IT centres around the country have sprouted up, including Bangalore, Delhi National Capital Region (NCR), Pune, and Hyderabad. While Bangalore is still known as India's Silicon Valley, Delhi NCR is quickly becoming the country's top IT destination.
Despite the fact that Delhi is not yet among the four cities that have earned a reputation for themselves in the information technology (IT) industry, with this sector propelling their economies forward, it is quickly catching up. Bangalore, India's silicon valley, is at the top of the list, followed by Hyderabad, Chennai, and Pune, which are home to the majority of the country's major software and ITES companies. There are hundreds of software companies in Delhi, but only a few of them make it to the top echelon.
Delhi's huge expansion and development in recent years has been fueled not only by the real estate sector, but also by the ITES or BPO industry. Almost all of the major BPO sector heavyweights, such as Genpact (which was the first), Convergys, HCL, Accenture, EXL, Wipro, and many more, have call centres in Delhi, filling a few hundred to several thousand seats. An ample supply of English-speaking workers, cheaper personnel (which is becoming more expensive), and a favourable 'time differential' between the United States and Europe and India have all contributed significantly to the local economy's growth.
As a distinctive selling advantage, Delhi has specialised in online development and design. You may receive the best web services that rival those in the Western world, as well as in India, at the most affordable prices. Design, development, online marketing, Search Engine Optimization (SEO), static and dynamic websites, and ecommerce websites and solutions are all part of the web services package. When it comes to web development, the buck stops in Delhi, and you can rest assured that you will get the most bang for your buck.
Clients who trust us














Key KPIs that you can achieve with OriginUX Studio
Better Product design
OriginUX Studio helps companies innovate faster and produce better products using real user data and rapid interactions. We help enhance the experience people have while interacting with your product.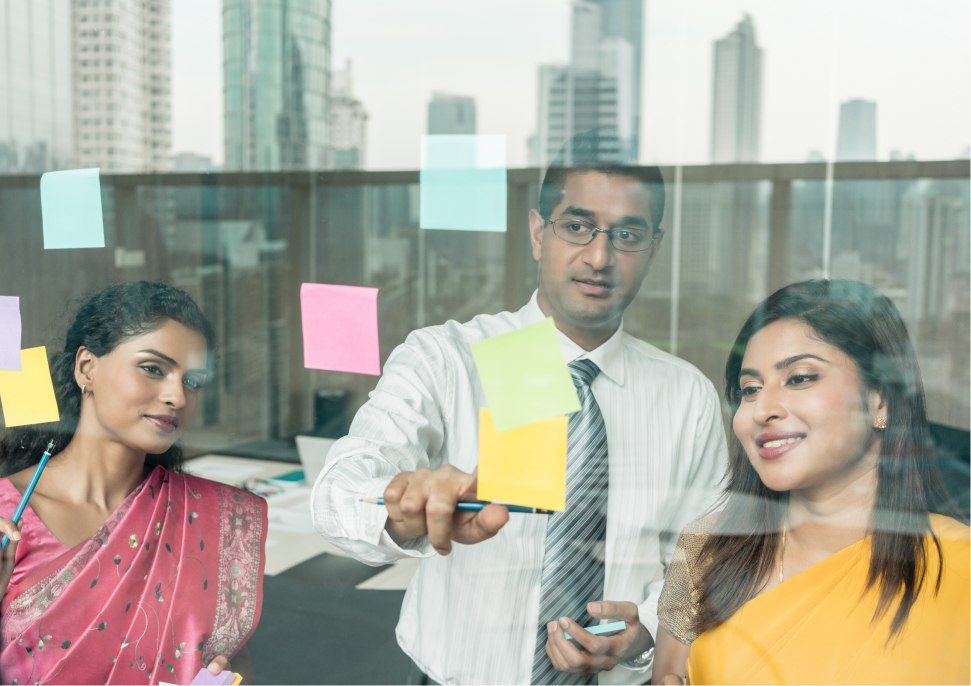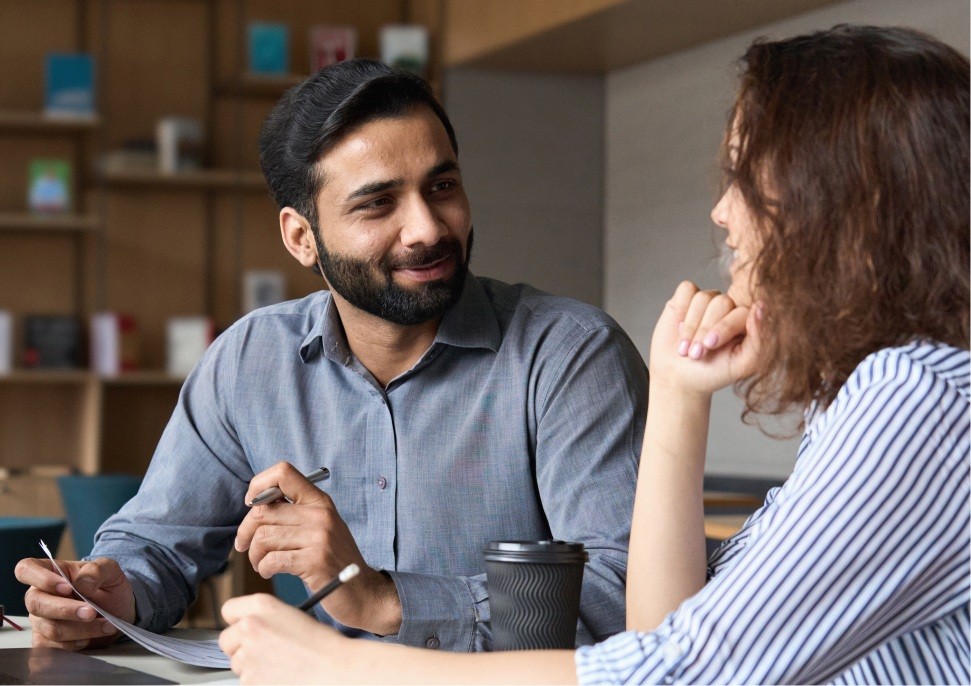 People need better services. We design them
We collaborate with our clients to create services that appear simple but are backed up by extensive research, testing, and analysis to ensure they deliver.
Seamless Customer Experience
OriginUX Studio provides the best streamlined customer experience across various channels.
OriginUX Studio has the scale and customizability to help you succeed. Through our App Marketplace and APIs, our open and flexible design enables for easy integration of mission-critical business systems.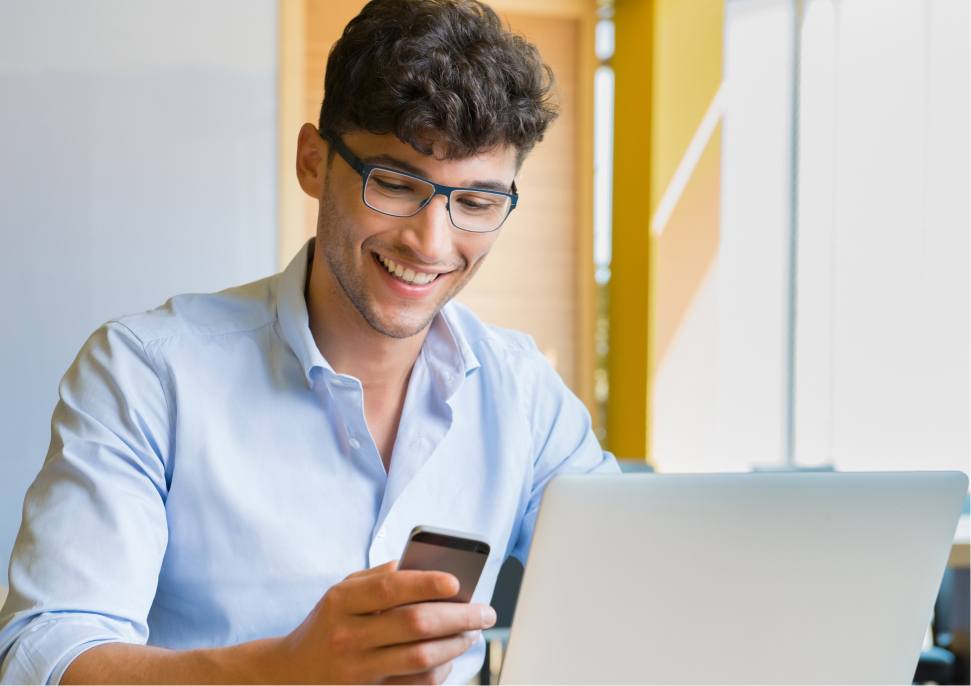 Our Process
UX Business Strategy
Align a long-term plan to position every customer touchpoint with your vision for a better user experience.
UX Research
Deliver the best possible user experience for the visitors of a website.
UX Audit
Analyse the product, conduct usability testing, identify core issues, and suggest the right next steps.
UX Design
Design products that delight users with their effectiveness.
Prototype
Implement ideas into tangible forms - from paper to digital.
Front-End Development
Implement the software's User Interface efficiently with OriginUX Studio .
Design Thinking Workshop at Delhi
What is it?
Design thinking is a disciplined process used by creative leaders to build and produce one-of-a-kind goods, services, and experiences that meet a specific need. According to an IBM article, nearly one-third of their worldwide staff prioritises users and uses design thinking approaches on a regular basis when working on any project.
What's in it for you?
A design thinking workshop is a terrific endeavour for any company since it encourages innovation, supports user-centric strategic idealisation, and brings cross-functional teams together to achieve a single goal.
Benefit of Design Thinking Workshop at Delhi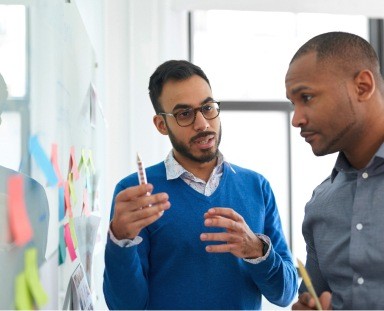 Developing problem-solving abilities
A design thinking workshop accepts the distinctive attitudes that define the design profession and teaches non-creative people how to use the designer's toolkit. It's a method for converting customers' complaints into a single, understandable problem statement that may be used to solve complex problems and arrive at desirable outcomes.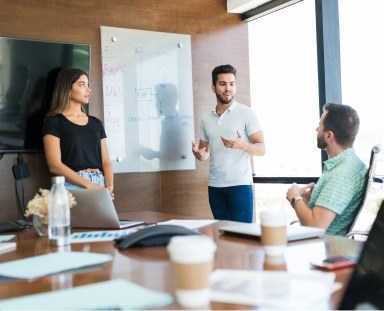 Encourage collaboration and creativity.
Participants exchange ideas and work together to develop them. It aids teams in gaining a better knowledge of each other's skill sets and how each of them adds significant value through increased collaboration and co-creation.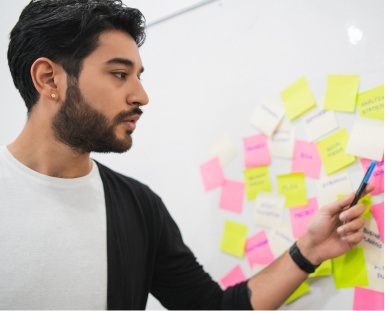 Obtain a competitive advantage
A design thinking workshop allows for an organic flow of ideas. It underlines the need of overcoming preconceptions and being fixated on answers. It raises questions about assumptions and talks about what will and won't work, lowering the risk of the process being repeated.
Get Demographic and User Insights in Delhi
Delhi NCR has become one of India's fastest-growing economic regions, contributing for 7% to 8% of the country's overall GDP. The city is a promising IT hub due to its proximity to government institutions, the availability of a business-friendly infrastructure, and a rising entrepreneurship culture.
As a result, a number of corporations have established delivery centres and liaison offices in Noida, Delhi, and Gurugram to take advantage of the high-quality infrastructure, people, real estate, and government policies.
The Delhi NCR region is a popular startup destination because it gives businesses easy access to foreign investors, government agencies, and early-stage funding, all of which are critical to the success of any new endeavour. In the region, there are a number of business incubators and accelerators linked to the government, educational institutions, and venture capitalists. Grofers, Paytm, and Snapdeal are among the nearly 23% of Indian startups currently based there.
Regardless of the structural issues confronting India's IT sector, the Delhi NCR region has a vibrant and well-functioning ecosystem that includes investors, government policymakers, trained professionals and entrepreneurs, as well as startup incubators and accelerators. These advantages, together with the city's enlarged territory and outstanding connections and infrastructure, assure that it will continue to grow and become India's top IT centre.
As per the results of a survey across India in 2019, India's internet penetration stood at around 40 percent. The national capital territory of Delhi had the highest internet penetration levels that year at 68 percent. This data clearly shows how digitized the market is becoming and how consumer-oriented the whole digispace is getting. A good UI UX Agency in Delhi can definitely help you build products and optimize websites to suit your customers and retain them in the long run.
A UI UX Agency in Delhi that can help your organisation grow becomes ever more essential.
Growth is a common corporate goal, but it's also a difficult one to achieve. India's Growth Champions are a select group of organisations that have perfected the art of achieving year-over-year growth. Their achievements include lessons from which we may all learn, because the desire to progress is a very human instinct.
Get Delhi's
Market Research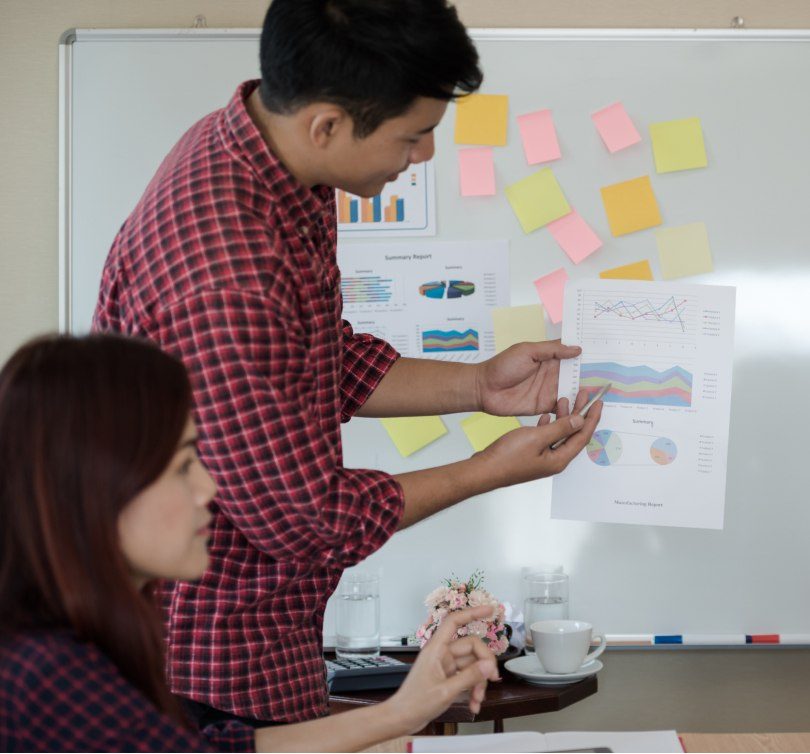 If you want to be successful with digital products, an UI UX agency in Delhi is the best strategic partner.
Partnering with OriginUX Studio - a top UI UX Agency in Delhi will unlock the potential inherent in your product, rather than putting a lot of effort into building a product that won't perform as well as it could.
With designers, strategists, and creative technologists all well-versed in their own fields, OriginUX Studio has impacted some of the top organizations across the country.
When you sign up for Delhi's Market Research, here's what you will discover
Market sizing
Market sizing is made up of The total number of possible consumers of a product or service in a specific market, as well as the total revenue that these sales could generate.
User Group and Behaviours
From download and first use to usage, transactions, and loyalty, track what matters.You'll be more equipped to make informed decisions regarding your website, mobile app, or SaaS (software as a service) application development investments if you know more about your visitors.
Feature or service optimization
Service Optimization can guide your website in different ways. Easily run A/B, multivariate, and redirect tests on your website's content to learn what works best for your users.
Concept testing and optimization
Validate product, design, and marketing ideas early on and save time and resources by moving forward with the right concepts.
Discover Unmet needs
User Research helps in understanding of users' behaviour, and what works best for your visitors, including A/B, multivariate, and redirect tests.
Innovation and ideation
Innovate new ideas, incorporate new technologies, and stay creative through exclusive innovation and ideation by OriginUX Studio.
Know how Market Research will help
your UX process
Saved Costs
Design thinking workshops aid in the delivery of outputs in less time, such as initial design alignment with stakeholders and other activities. It aids in the creation of a deeper understanding of users and successfully lowers the feedback loop, development, and testing time, saving time and effort in the long run.
Encourage collaboration
Design thinking workshops are engaging and enjoyable sessions that bring together teams from all disciplines and provide an objective opportunity for everyone to comprehend the problem and collaborate toward common goals.
Actionable Output
The workshop's questions and ideas are captured in a fully shareable report that aids in understanding the users and drives the product's design and development process.